Organize the Perfect Cigar Birthday Party With These 7 Tips
Throwing a birthday party is an excellent occasion to bring together family and friends, and makes your birthday more memorable. But you can take it up a notch if you're a cigar enthusiast. Why not plan a cigar party or get a cigar roller for hire for your event?
Not everyone might be into cigars, but what's great about making it the focus of your birthday party are the benefits – longer-lasting enjoyment compared with cigarettes and a perfect complement to various food and fine drinks. 
Whether your guests are fellow cigar smokers or they're just getting started, they will find a cigar party an enjoyable environment. Here's how you can throw a successful cigar birthday party.
7 Steps to an Enjoyable Cigar Birthday Party
1. Pick an intimate location
When selecting a location for a cigar birthday party, choose a place that's conducive to intimate conversations and comfortable for your guests. You wouldn't want to compete with loud music and shout at your cigar buddy during the celebration! That can affect the enjoyment of the cigar experience. A spacious living room, backyard, or rooftop deck are some of the ideal locations for a cigar party.
Make sure the location you pick is well-ventilated since cigars can create quite a volume of smoke. Have enough seats, tables, and ashtrays for your guests. And when choosing a venue, don't forget to first check that they allow smoking in all the premises.

2. Arrange your guest list
Like any event, the guest list is an essential factor that can make or break your cigar birthday party. It's important to invite guests who are cigar aficionados or those who appreciate a good cigar. You may also consider inviting newbies who are curious to explore the world of cigars. Keep in mind that the party is intimate, so it's best to invite a small group. Around 6-12 people will be ideal.

3. Serve customized cigars
It's not a cigar birthday party without the cigars! And what better way to make the experience memorable than with customized cigars? You can order customized cigars with the birthday person's name or a personalized message on the label. This adds a personal touch to the event and will surely make an impression on your guests.

You can also select a variety of cigars to cater to different preferences. If you're unsure of what type of cigars to pick, seek the assistance of a cigar expert or a tobacconist. A cigar roller for hire can help you out with choosing which cigars to serve.

4. Prepare appetizers and cocktails
Cigars and food go hand in hand. It's essential to have appetizers and cocktails to complement the cigar experience, as well as keep your guests sustained and entertained while waiting for the main course. You can choose light bites such as cheese and crackers, charcuterie, or mini sliders.

As for the libations, consider serving a selection of whiskey, bourbon, cognac, or scotch, which pair well with cigars. You can also serve cocktails that are specifically concocted for cigars, such as a Cuban Mojito.

5. Base your dinner on the cigars to be served
While it's totally up to you to decide on the food you're serving your guests, if you're planning on having a sit-down dinner and you will be smoking cigars together, base your menu on the cigars you plan to serve. For example, if you're serving full-bodied cigars, consider serving steaks, roasted meat, or rich pasta dishes.

And if you're serving mild cigars, go for lighter dishes such as fish, salad, or vegetable-based meals. Make sure to have a range of side dishes, sauces, and dressings to complement the main dishes.

6. Keep the party going after dinner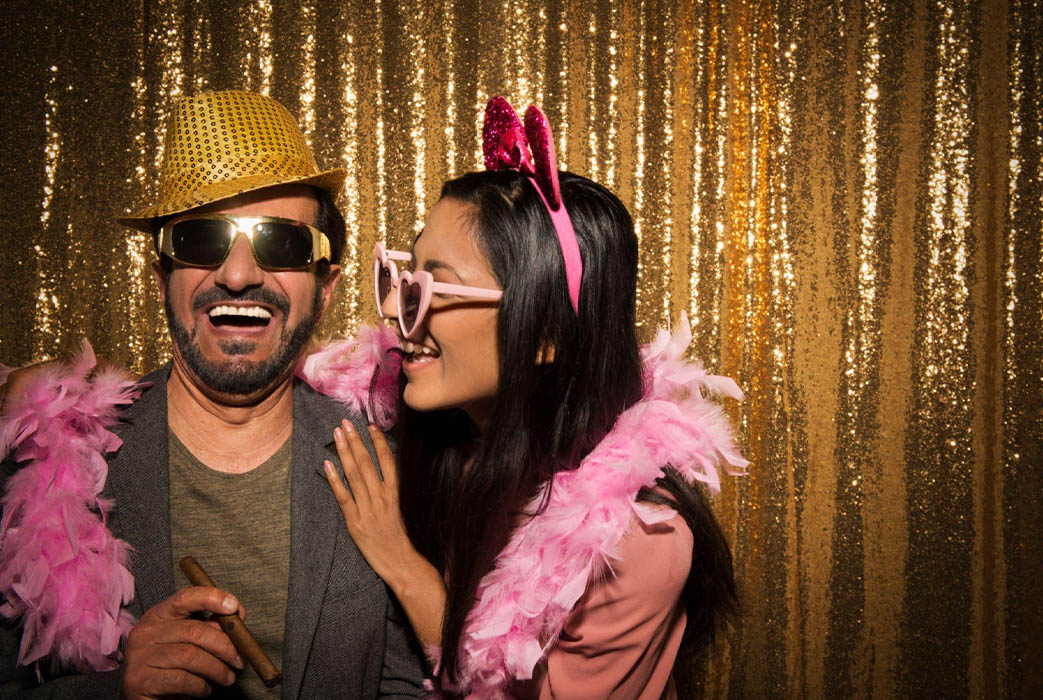 Don't stop the celebration just yet. It would be nice to keep the party going by providing your guests with entertainment. You can host a cigar tasting session, where your guests can try different types of cigars and compare notes, or a live cigar rolling session with a cigar roller for hire. You can watch these experts prepare a cigar on the spot, just for you.

You may also hold a poker, chess, or backgammon game, or provide live music with a band or DJ. If you're hosting the party outdoors, you can set up a bonfire or a fire pit, which provides warmth and ambiance.

7. Ensure your cigar bar lasts throughout the party
A cigar birthday party won't last the night if you don't have a well-stocked cigar bar that caters to your guests' preferences. You'll need some cigar bar necessities to make your party a success. 
First, make sure you have plenty of ashtrays, lighters, and cutters available for your guests. Also, provide a selection of different cigars to cater to guests' various preferences. 

Have a quality cigar humidor at all times to keep your cigars fresh and in the best condition. Have comfortable seating and adequate lighting to create the perfect ambiance for your cigar party. 

It's easier to get some help from a cigar roller service that also has a

DIY cigar bar

to provide you with these essentials and ensure a memorable cigar experience for your guests.
Elevate Your Next Birthday Party With a Cigar Roller for Hire
A cigar-themed birthday party is like hitting two birds with one stone. You get to celebrate another milestone in your life luxuriously with a roll of the finest cigar you've ever had. And here's your chance to celebrate it with Cigar Stud.

We provide a full white-glove service that includes cigar cutting and lighting. Your guests can try rolling their own cigars with the use of our level 9 cigar rollers. You can also add customized cigars and a dedicated Hookah Catering service to upgrade your celebration. We've had numerous clients who greatly enjoyed our event offerings, and we're sure you'd like it too.

Book us for your best birthday here. 
Comments