Cigar Stud Partners with TAG Heuer for Father's Day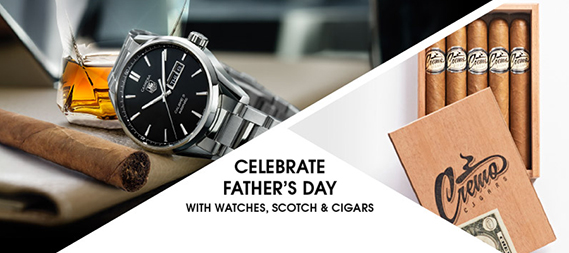 This Father's Day, the perfect combination of leisure and luxury will be found at The Colonnade in Sawgrass Mills. Fathers will be able to not only feast
their eyes on extraordinary TAG Heuer timepieces, but also enjoy a boutique experience. Cigar Stud will be providing guests live, hand-rolled
cigars with a side of scotch. Guests will be able to learn the art of cigar rolling while admiring the creations of a company that has been established
for for more than a century.
TAG Heuer [has created a name for itself by producing irresistible timepieces that convey a sensation of power while remaining affordable. That's what
true luxury is all about and our approach enables us to attract younger generations and encourage them to fall in love with beautiful pieces and to
wear a wonderful chronograph on their wrist. Attracting these consumers is a challenge that I am delighted to be taking up together with a team who
is passionate about what they do and highly committed to their company.] – Jean-Claude Biver, TAG Heuer CEO
This is exactly what makes Cigar Stud the perfect co-host for this exclusive event. The affair begins at 1pm at the TAG Heuer store in Sawgrass Mills and
will last until 5pm. Make sure to contact the TAG Heuer store, 954-546-2103, for additional information.
Have a wonderful Father's Day!
Comments