Cigar Stud Grabs the Limelight at BeyondTrust's Premier Event
Cigar Bar Icing on The Cake
The Cigar Bar has become quite the hit in all Cigar Stud Events. The idea behind this one-of-a-kind celebratory experience adds a touch of sophistication and enables all manner of firms to put the cherry on top to a uniquely personalized experience for their corporate and destination event attendees. Here's how it goes:
A certified Level-9 Cuban cigar roller takes to the "stage"
The "stage" is a dedicated premium cigar rolling station
The torcedor or roller commences his trade, making use of all the specific cigar making tooling present at the station
Guests are welcome to interact with the hostess, who will answer any of their questions and guide them in their cigar experience.
A vividly-designed cigar band will often decorate the smokes and communicate brand and/or event identity, while calling attention to the cigar wrapper.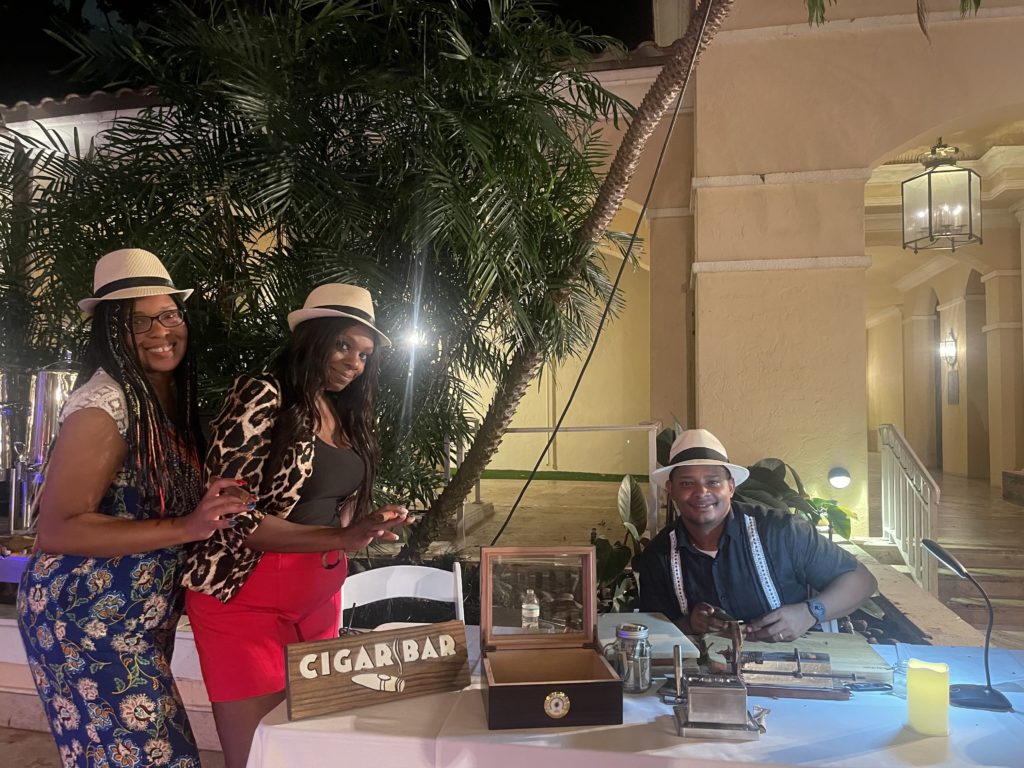 BeyondTrust is one of the leaders in identity and access management software in the American market and a worldwide leader in Privileged Access Management. Go Beyond 2022: Reimagine was this year's reputed premier customer and partner conference title.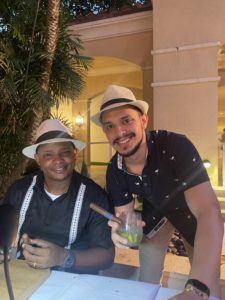 The idea behind the name was two-fold. On the one hand, the last two years have been an exercise in reimagining a new reality. Organizations and individuals reshuffled almost every aspect of their lives, with remote work and digital transformation taking a definitive leap forward… and here to stay. BeyondTrust challenged all participants to reimagine a new approach to access and identity security around a curated series of live trainings, new product updates, user groups, workshops and inspiring keynotes by leading speakers in the industry.
Additionally, the software solutions whiz wanted to bring personal experience back into its PAM Professionals main event. Cigar Stud was invited to join their Havana Nights Themed Celebration at Miami's JW Marriott Turnberry Resort & Spa, on May 23-26, 2022. The beautifully staged evening came to life with an amazing Cuban classic anthems band, dedicated dancing and a host of other celebrations in and around Cigar Stud's Cigar Bar, as the guests puffed away a most fun and lively soirée.
Comments